---
Delivering innovation in medical imaging through medical-engineering collaboration
---
Casio aims to contribute to healthcare and the broader society
by creating solutions that enable more accurate,
efficient consultation for individual patients, supporting the work of
doctors in clinical settings, and facilitating the early detection of disease.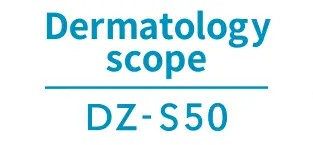 Easier visual
dermal observation
The compact footprint of Dermatology scope DZ-S50
features an easy-to-hold shape.
The scope comes equipped with a large
diameter lens and high luminance
LED light. Users can switch between polarized
and non-polarized light with one touch,
allowing easier close up observation of lesions.
*Rx only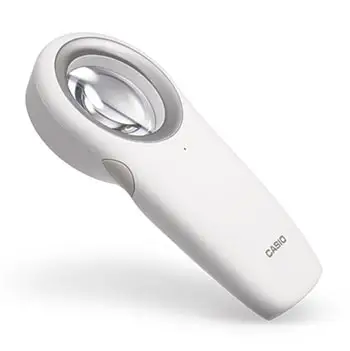 Conversion lens / DSL-50M
An easy-to-fit conventional lens is available and can increase lens magnification from 6x to 9x. This is useful for observing minute lesions such as scabbles.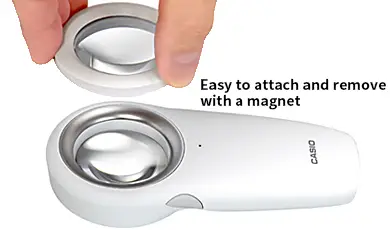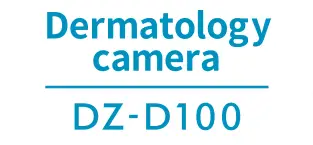 Dermal observations ―
quick, easy, detailed
This digital dermatology camera for dermal observation and
photography was designed to meet the requests of
front-line clinical practitioners.
Casio has packed its proprietary photographic and
image processing technologies into a single camera to
create functions that are useful for dermal observations.
This easy-to-operate observation tool provides strong support to
medical professionals.
*Rx only
Supported memory card types
-SD Memory Card
-SDHC Memory Card
-SDXC Memory Card
This product supports memory cards that comply with the SD standard. The memory card capacities under that standard are up to 2 GB for SD memory cards, 2 to 32 GB for SDHC memory cards and 32 GB to 2 TB for SDXC memory cards.

Note that these capacities and card functioning are not guaranteed for all memory cards, even those listed above.

It is recommended that you use only CASIO-approved memory cards.
Recommended: 16GB SDHC memory card (by SanDisk Corporation).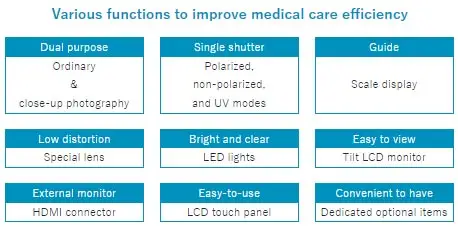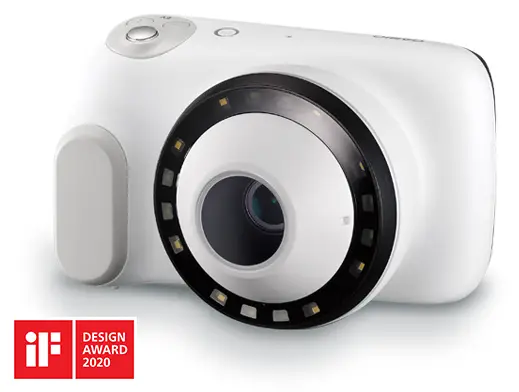 Protective film / DFP-100M
(120 pieces included)
The protective film discs are applied directly onto the camera lens to protect it from scratches and dirt. Package includes 15 sheets which each contain 8 discs. Expires 6 months after opening. Single use only.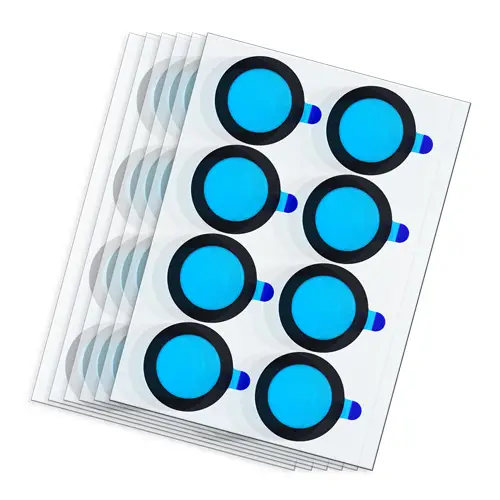 Small-diameter & 3D adapter set / DAS-100M
It is useful when photographing lesions in locations that are difficult to focus on, such as between fingers or uneven lesions.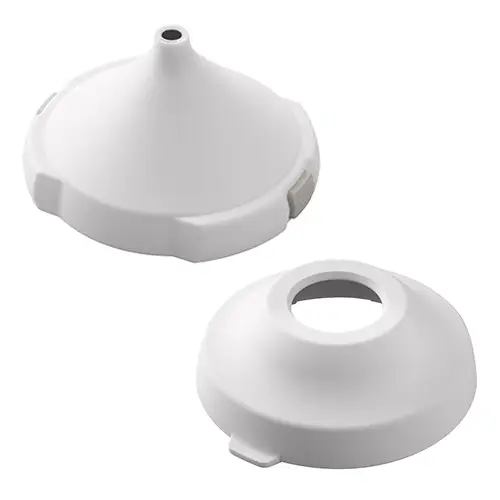 Microscope adapter / DMS-100M
You can take pathological images.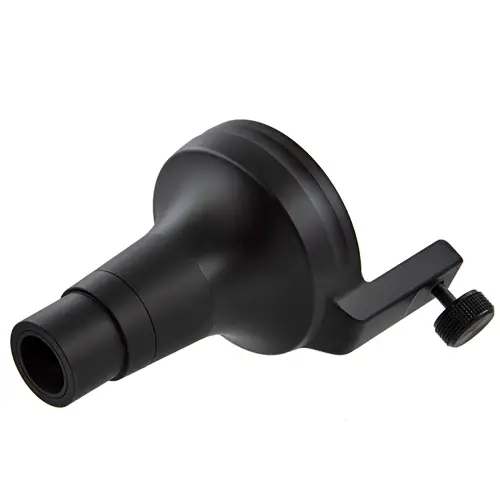 Lithium-ion battery / DNP-100M
This product is provided with the Dermatology camera (DZ-D100) but can also be purchased as a spare.


More efficient image
management and
observation with PC
Dermatology camera DZ-D100 photos and videos can be easily
managed on a personal computer using the
D'z IMAGE Viewer application software.
Operating environment
[OS] Windows®10
- Only 64bit version.
- Display: Recommend 1280x720(16:9) 32-bit colour, or higher.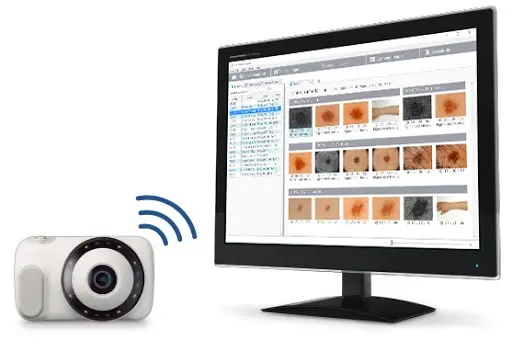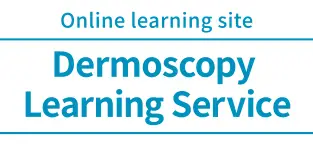 Increase knowledge and
refine skills
This reliable learning service was designed in a joint
development process using medical-engineering
collaboration. Users can access training based
on a large number of cases and findings free of charge,
and there is a wide array of support for doctors learning
about dermoscopy.
*Dermoscopy Learning Service" is designed for the "Medical personnel living in Japan.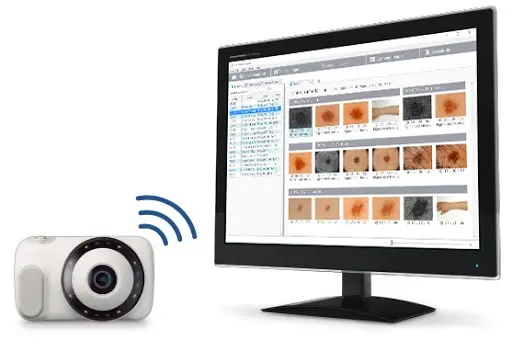 ---
Contact us
---
For All UK & Ireland Enquiries