Casio to release Uterocervical Observation Camera and Camera Stand in the UK.
In order for you to experience the latest technology, we are offering a free trial for medical specialists. Please contact us at medicalenquiries@casio.co.uk, if you want to test the new colpocamera & colpo stand.
---
DZ-C100
---
The DZ-C100 Colposcopy Camera is designed to meet the needs of front line clinical practitioners conducting cervical observation and photography.
Casio's unique camera and image processing technologies have been integrated into this single unit to provide useful functions for cervical observation.
Optimal miniaturization for front line clinical practitioners has been achieved by combining the lighting and photography functions into one device.
Operation of the camera can be enhanced when the CST-100M Camera Stand is also used. The stand is designed to be compact and convenient to use. This easy to operate observation tool provides steady support for medical professionals.
---
Product name

COLPOCAMERA

/ DZ-C100
---
Bundled accessories Lithium ion battery (DNP-100M), AC adapter for charging main body,
---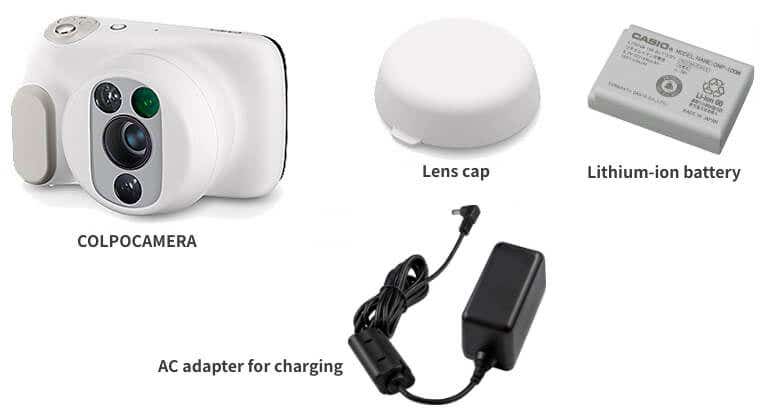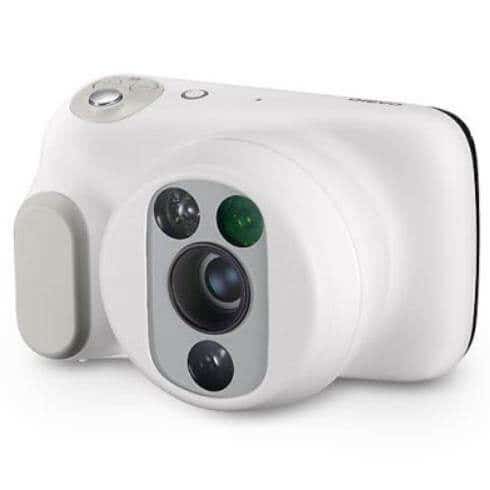 ---
Detailed function
---
Normal light, Green light, Polarized light modes with single shutter
Three kinds of images can be taken in normal, green and polarized light with the same angle of view with a single shutter release.
This mode shines a white light to




enable simple examination.

This mode makes the observation of vascular findings easy by shining a green light. Adjustable in ±3 steps. The attached image above is ±0.

This mode blocks light emission from the surface, making it easier to observe the condition of the beneath of the uterine cervix.
---
Easy-to-Use touch focus function
Simply touch the LCD monitor on the area you are interest in, and the camera will automatically focus on that point. This can further be enlarged with the ZOOMbutton
Please can we space these two images and descriptions out so they do not run into eachother
| | |
| --- | --- |
| The focus frame moves to the touched position and the area is focused on. | The focused on position moves to the center of the LCD monitor to allow the affcted area to be enlarged for observation. |
---
Quick and Easy Photo capture and Video recording
After focusing, you can take a photo also by pressing the shutter on the monitor.
"In addition, when recording video you can touch the LCD monitor to start, stop or change the area of focus.
The video function can be used to record the time between disappearance and definition of capillaries observed in a acetic acid test.
| | |
| --- | --- |
| Photos can be taken by shutter operation on the LCD monitor. | Record video of the changes during a acetic acid test. |
---
Easy to view: Tilt LCD monitor
| | |
| --- | --- |
| The LCD monitor can be tilted to different angles for easy visibility under all conditions. | |
---
External monitor HDMI connector
| | |
| --- | --- |
| The camera can be connected via HDMI cable to a large monitor or projection screen for viewing of images, either in real time or afterwards. This is useful for providing explanations to patients or making presentations at conference. | |
---
Optional accessories
---
A specially designed stand allows for smooth and precise camera movement for easy positioning during observation. It is compact, lightweight and designed for excellent maneuverability convenience.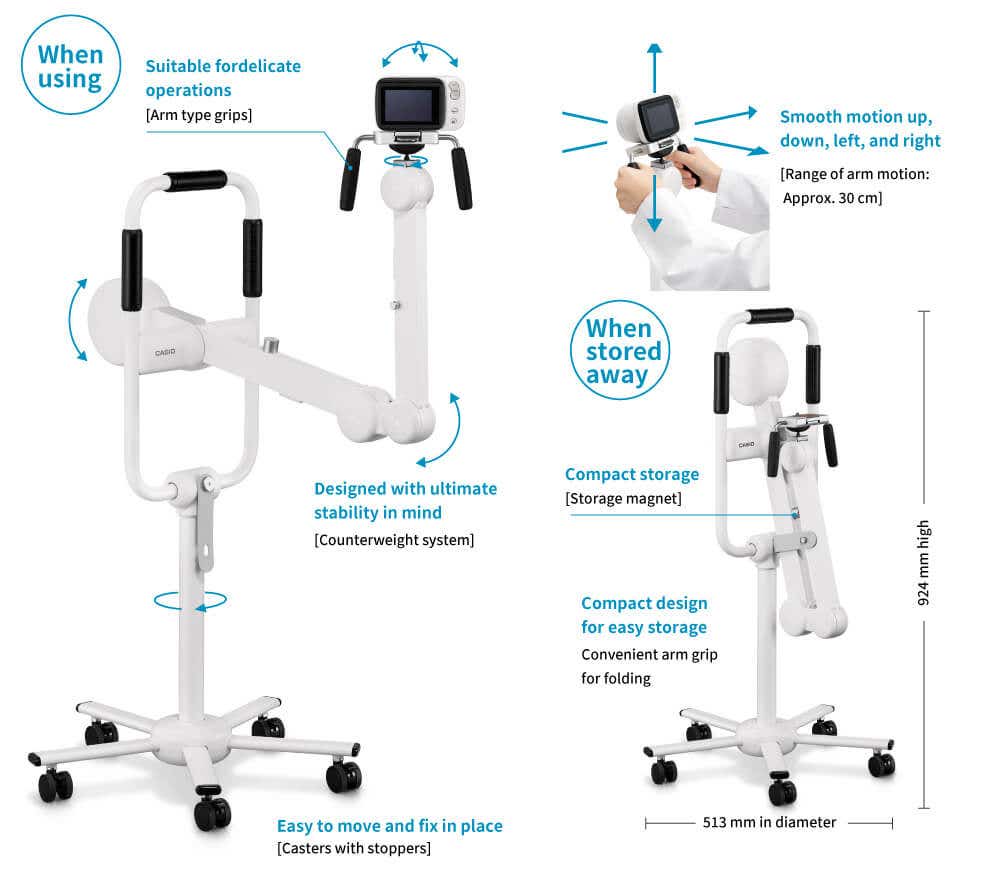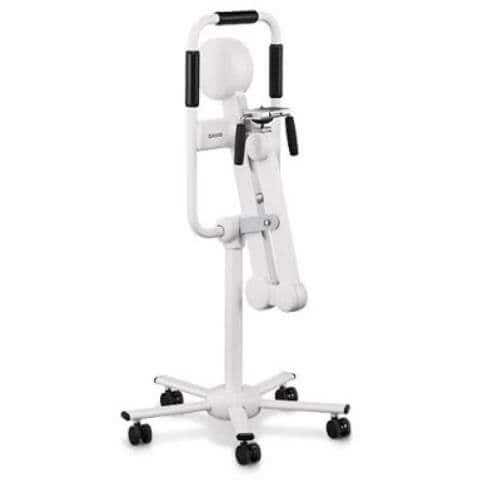 ---
D'z IMAGE Viewer C (Image management software)
---
More efficient image management and observation with PC

COLPOCAMERA photos and videos can be easily managed on a personal computer using the D'z IMAGE Viewer C application software.

This software helps you magnify and convert images easily.

Operation environment:
OS Windows ® 11, Windows ® 10

- Only 64- bit version.
- Display: Recommended 1280x720 (16:9) TRUE COLOR (32bit) color or higher

.
Operation environment: OS Windows ® 11, Windows ® 10
---
Data transfer to PC
---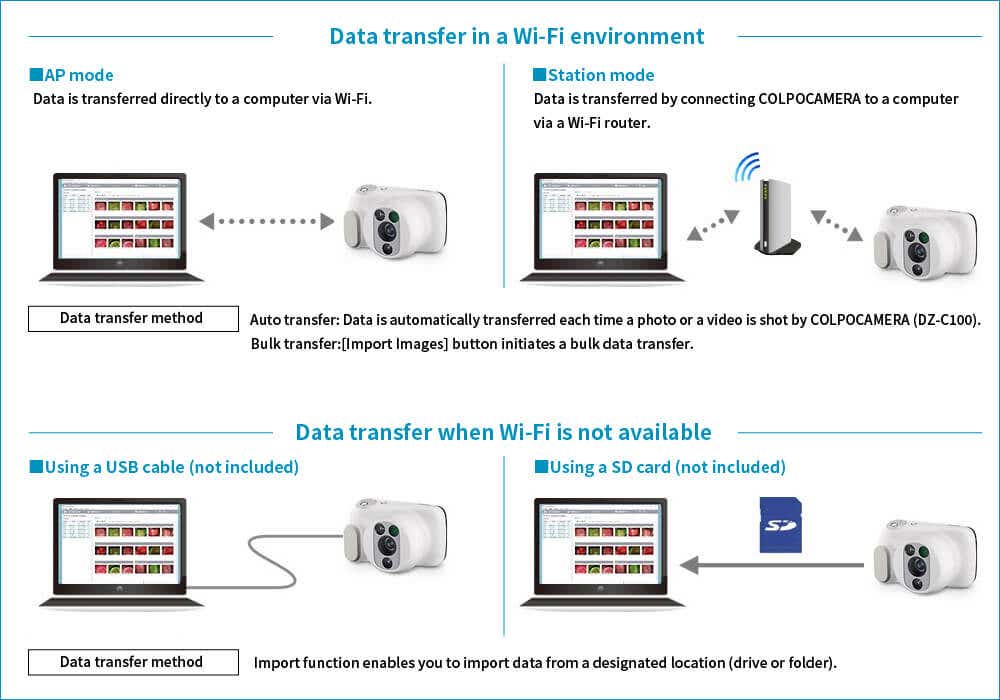 About USB cable

Use a USB 2.0 (Hi-Speed) compliant cable with a micro USB Type B connector for the camera port.

Please note that some cables are charge-only are not capable of data transfer.
Automatic sorting by patient ID

D'z IMAGE Viewer automatically sorts images tagged with patient IDs.
---
Advanced image tools and features
---
Users can inspect images from COLPOCAMERA in great detail.

sers can mark images and write text to the images.
Displaying multiple images

Multiple selected images can be displayed in the same screen.

The same lesions can be compared in chronological order or similar lesions can be viewed and compared side by side.
Printing function

Lesion information attached to an image can be printed for referrals to other medical institutions or requesting opinions from other doctors.
Tagging images
Images can be individually tagged with such information as "name of disease," "location," "size," etc.
Searching images
The desired images can be searched by "name of disease," "name of patient," "age," "gender" and other criteria.
Outputting images
Image data can be exported with patient ID information deleted, enabling safe use for papers, etc.
Operation environment: OS Windows ® 11, Windows ® 10
---
Product appearance
---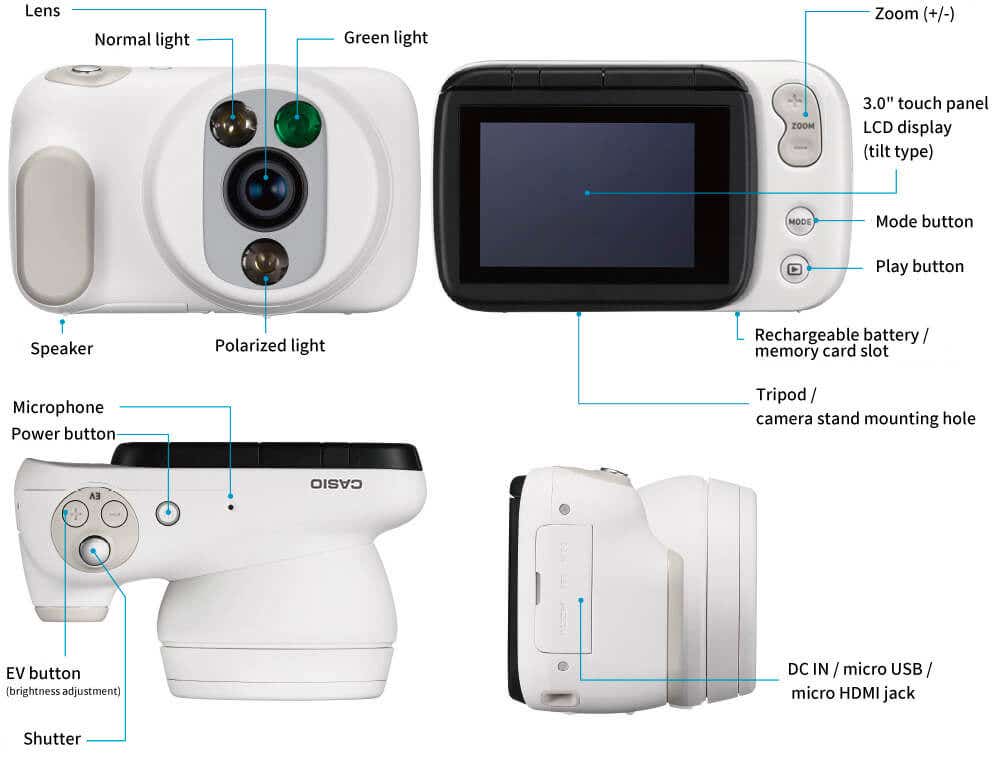 ---
Designed with the comments of doctors in mind

The grip features an easy-to-hold shape, the body of the camera has softened edges to settle the nerves of anxious patients, while the white colour and compact body create a clean appearance. These design features put high priority on the type of usability requested by doctors.
---
Easy to operate
Frequently used operations are assigned to easily located buttons.
With a single touch of a button, the user can switch between shooting modes.
---
Main specifications
---
COLPOCAMERA DZ-C100
Model
DZ-C100
Valid pixels
5184×3888 Approx. 20.16 megapixels
Imaging element
1/2.3-inch CMOS (back-illuminated type)
Total pixels
5352×3950 Approx. 21.14 megapixels
Imaging file format
Still images
JPEG (Exit Ver 2.3), DCF2.0 compliant, DPOF non-compliant
Recorded pixels:20M(5184×3888)/12M(3968×2976)/5M(2560×1920)
Video
MOV format, H264/AVC-compliant, IMA-ADPCM audio (monaural)
Recorded pixels: 1600×1200 (UXGA), 30 fps
Recording Media
SD Memory Card, SDHC Memory Card, SDXC Memory Card
Recoding capacity
Still images
Recording media 16MB
1,860 shots
Video
Maximum video file size
Max. 1.4GB per video (10-min. video)
Recording media 16GB
Approx. 1 hr. 55 mins.
Lens
Construction
10 elements in 7 groups
F-number
F3.33
Focal distance
f=33.43
35mm Film Equivalent
233mm (single-focus lens with filter switching unit)
Zoom
Digital zoom 8x
Zoom resulution:0.1x
ISO Sensitivity (Standard Output Sensitivity)
NORMAL mode: Auto
Data transfer method
Wi-Fi / micro USB cable / SD memory card
Communication function
Compliant standard: IEEE 802.11b/g/n, range of frequencies used:
1‒13 ch, encryption method: WPA2
Image monitor
3.0 TFT color LCD, 720×480 pixels, 1036800 dots (RGB)
Capacitance touch panel
Power supply
Lithium-ion battery (DNP-100M) × 1
Battery life
Number of shots
Approx. 195 shots
Actual video recording time
Approx. 45 mins. (during continuous recording)
Size
127.5 × 76.0 × 78.0 mm (5.0" × 3.0" × 3.1") (W × H × D)
Weight
Approx. 430g (15.2oz) (incl. battery & memory card),
approx. 380g (13.4oz) (w/o battery & memory card)
Bundled accessories
Lithium-ion battery (DNP-100M),
AC adapter for charging main body, lens cap.
COLPOCAMERA DZ-C100
Model
CST-100M
Size
When using
Range of arm up/down motion: 300mm, range of rotation: 360°
When stored away
Diameter 513mm, height 924mm
Weight
Approx. 13.5 kg (476.2oz)
---
Video
---
---
Contact us
---
For All UK & Ireland Enquiries