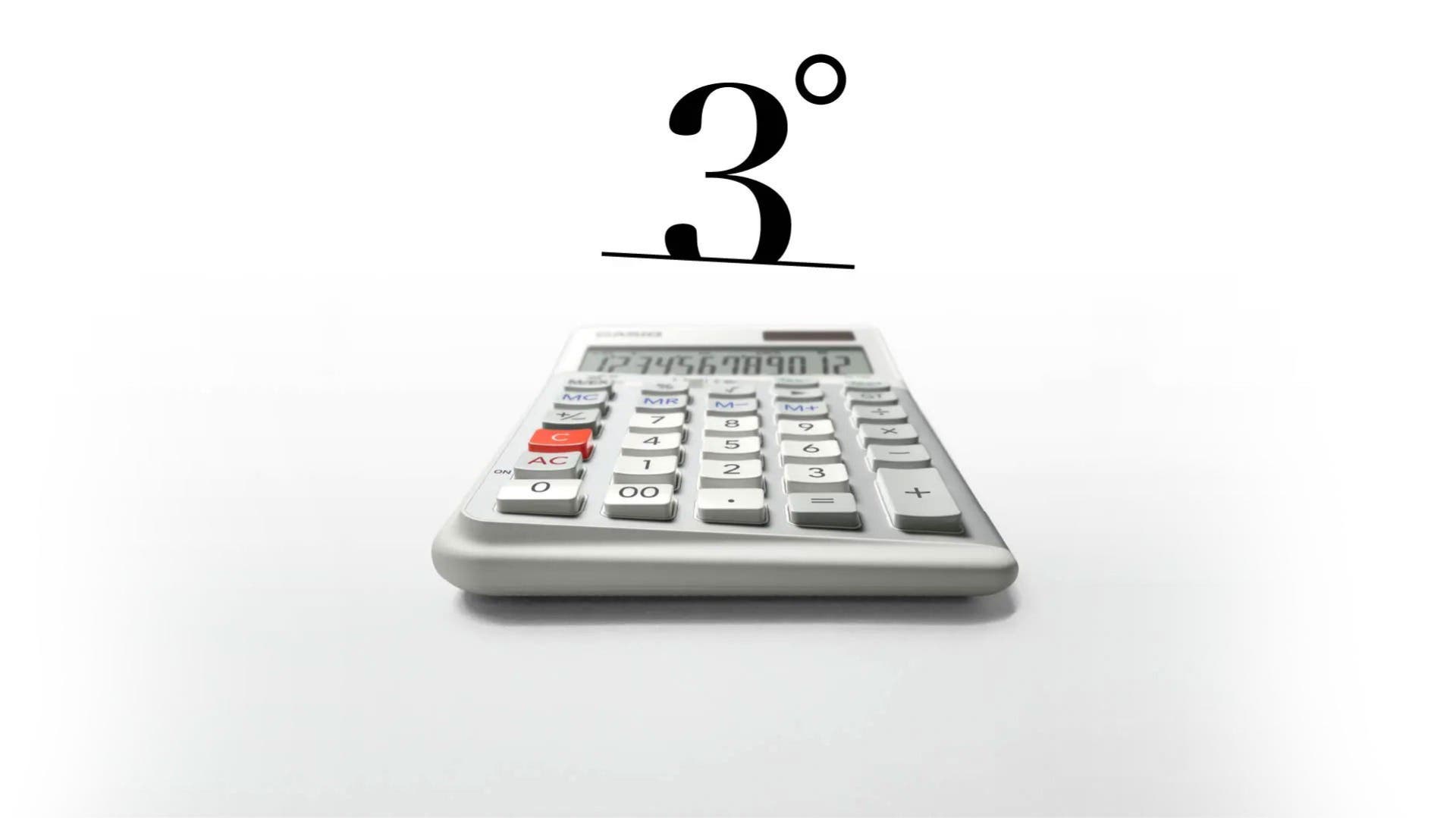 3° makes all the difference
Ergonomics x Calculator
Easy key input with the right hand
How could we design a calculator that would make key input with three to five fingers of the right hand easier than ever before? This was the question that guided our research into exactly what happens to the hand and fingers when people use a calculator. Working with a specialized institute, we devoted ourselves to re-envisioning a calculator that was, in fact, already highly optimized. After plenty of trial and error, we settled upon a totally new calculator shape that defies all convention.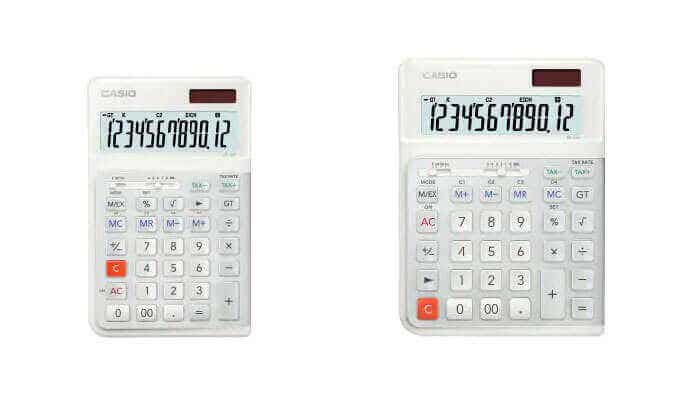 Comfortable fit for the fingers of the right hand makes key input easy
Making the calculator fit the person, not the person fit the calculator

Point

1
Calculator is used with right hand angled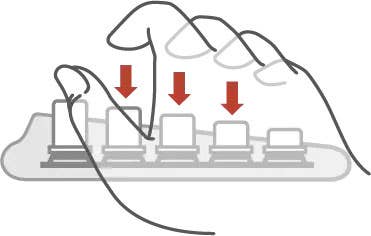 Point

2
Keystroke direction stays vertical
Sloping the keypad surface 3° ensures an comfortable fit with the fingers of the right hand. Arranging the keys themselves in an un-sloped step configuration keeps the keystroke direction vertical. This all-new structure makes key input with a natural hand position easy.
Person-centered, friendly design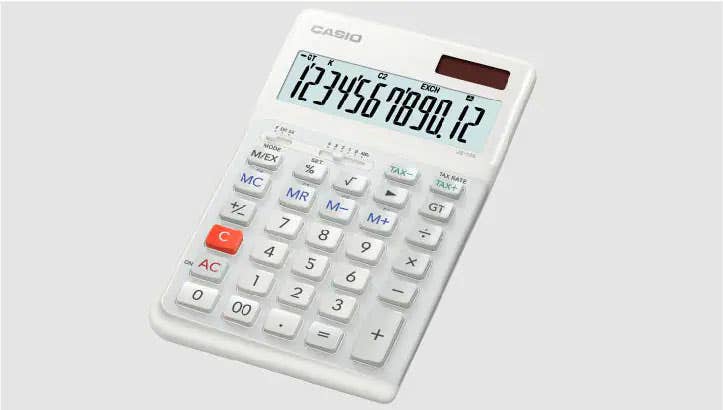 Generous use of curves gives a soft, rounded look to the calculator. The shape delivers a pleasant, comfortable touch.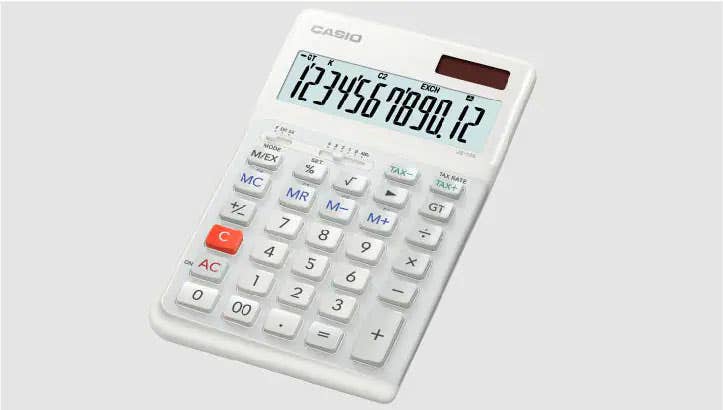 Curvature to smooth out the difference in heights due to the sloped keypad surface creates a fresh, new shape that still feels fitting for a calculator.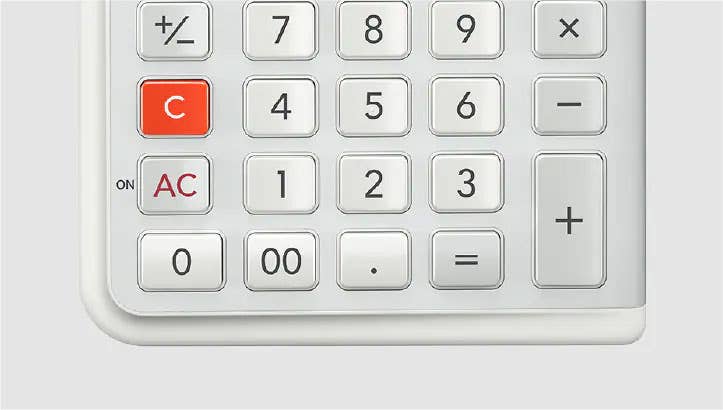 Asymmetrical design, including more compact rounding of the corners on the right side and off-center placement of the aluminum panel, creates a unique look.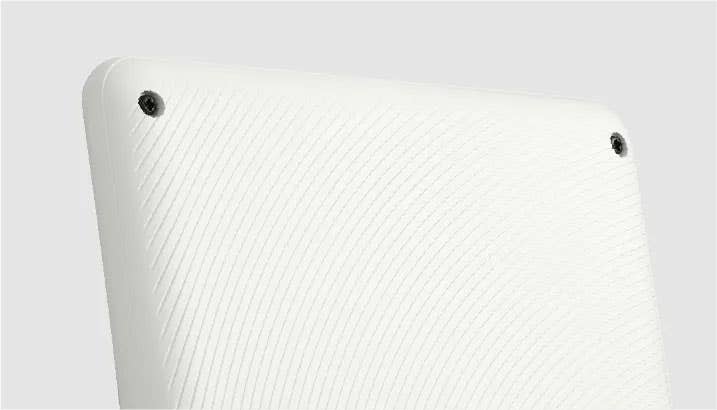 Ripple-patterned grooves on the back of the case offer a good grip from any direction. Even the parts no one sees benefited from our total commitment to ease of use.
Ergonomic Calculator
Development Story